Michael Bay has completed the script for Terminator 2.
"I've been writing Transformers 2," Bay said to Rotten Tomatoes. "We've got our characters all designed. I always write all my scripts, my movies anyway so at least I've got something to give the writers. It's like a template. We have a really good outline so I worked on that."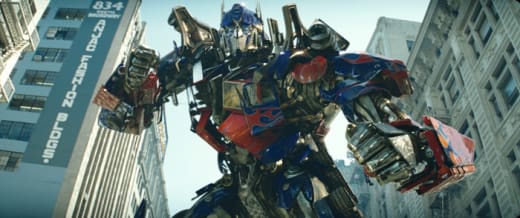 Bay says he has a a handful of new characters in store for the sequel.
"When you do your first movie, you break the back of it. Now we can have a lot more fun. We can actually make the depth of these characters more fun and a lot more interesting characters. To see actually what you can achieve visually, you never know. When you go into a movie, you never know visually. I think I've got a lot of fun, interesting, funny characters."
Transformers 2 is scheduled for a June 2009 release.