Jude Law, Johnny Depp and Colin Farrell will fill in for Heath Ledger in his final role in the unfinished fantasy flick The Imaginarium of Doctor Parnassus.
Law's rep confirmed their casting to BBC News, but said it was unclear how the role would be reconstructed.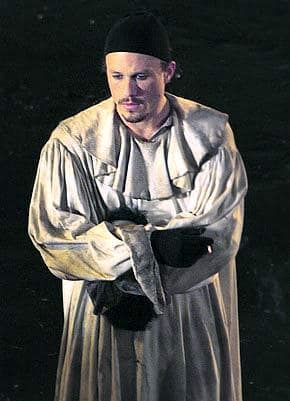 Production on the Terry Gilliam-directed film was suspended after Ledger died of a prescription drug overdose last month.
According to the BBC, original footage of Ledger may remain while Law, Depp and Farrell will play different incarnations of his character, Tony. We'll provide updates on this situation as they come in.