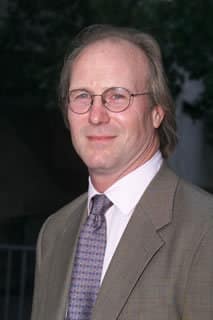 William Hurt has enjoyed a long, respected career. With the exception of
Mr. Brooks
, that is.
The veteran actor recently opened up about his villainous role in The Incredible Hulk, the summer blockbuster starring Edward Norton in the lead role that was occupied by Eric Bana in 2003's disappointing Hulk:
"I'm General Ross, father of the paramour of Bruce (Banner) and the nemesis - so-called conflicted nemesis - of The Hulk," Hurt said at a press conference for his latest film, Vantage Point. "He wants Hulk's power but is humiliated by Hulk's conscience, which he actually sees -- and occasionally recognizes -- is actually more developed than his own, even though he's a patriot and a warrior for his country.
He's sacrificed immensely for that purpose, but at the expense of, at times, all of his humanity, which he occasionally recovers glimpses of."
The Incredible Hulk opens nationwide on June 13.