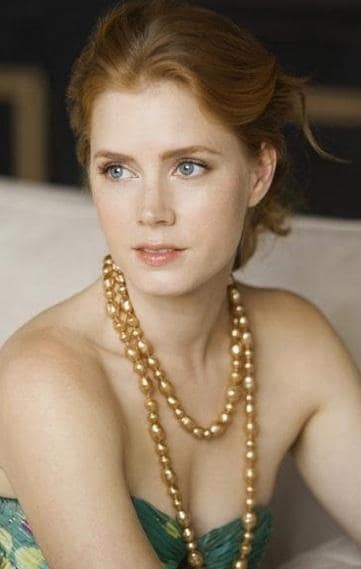 Even before her enchanting performance at the Academy Awards this year, we loved Amy Adams. We can't wait until
Enchanted
comes out on DVD.
For her next role, this adorable actress will star in Miss Pettigrew Lives for a Day. She recently spoke to ComingSoon.net about the part...
ComingSoon.net: Obviously, you don't have to fake the energy it takes to do this role.
Amy Adams: I'm a little bit older, so there's some pushing at times.
CS: How do you keep the energy level up for this role, because she doesn't stop.
Adams: No, she really doesn't. You just do it. You know, I enjoy it, and I played depressed characters, and there's a benefit to that, but I have to tell you, this is much more infectious in your life. You go home with energy, you go home with more spirit. I get something from my characters as well, even though I'm putting a lot in. I get something from them as well, and she gave me a different perspective on myself.
CS: Is that something you look at when deciding what roles to take, whether you can get something from the character?
Adams: Not intentionally. I'm sure somewhere in the back of my brain, that's why I'm responding. It's because, oh, I'm feeling something when I'm reading this, whether it's joy or some sort of simpatico relationship, something, I'm feeling something, and that's usually how I choose it. What do I feel when I read that and is that something I want to explore, something I can relate with?
Read the full interview with Adams now.