Zack & Miri Make a Porno.
As USA Today says in a recent article, it sounds like the most dangerous title in movies, but in comedy these days, the riskier the better.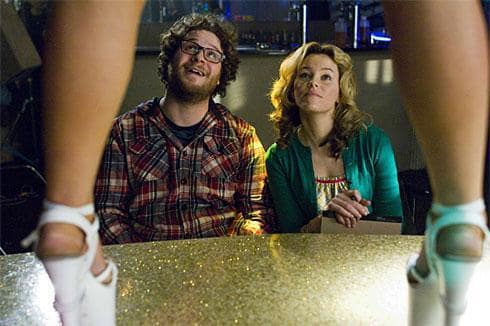 Kevin Smith's film, now shooting in western Pennsylvania, stars Seth Rogen and Elizabeth Banks as broke friends who embrace their desperation by making their own X-rated tape to pay off their debts. In the process, they uncover romantic feelings for each other.
Smith readily acknowledges that having "porno" in the title could turn off some potential viewers.
"We're just hoping that by the time the movie comes out, if the marketing people do their jobs right, it's a word that people will kind of get over," he says.
Read the full article now.