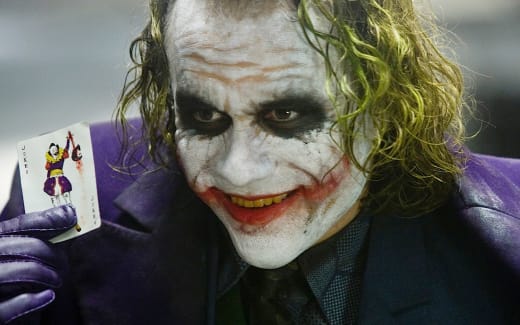 Christopher Nolan recently commented on the performance of Heath Ledger in
The Dark Knight
.
"The psychopathic clown, that's an icon to stand with the guy with the ears and cape. It's just a wonderful visual relationship, and it's a terrifying image. I think he'd be very pleased to see we're just moving ahead as is. If you try to honor somebody, you honor them by respecting their work and putting it out there for as many people to see.
He was immensely proud of the work he did on the film. I feel a great burden to present that in an undistorted form."
Added Producer Charles Roven about Ledger's own reaction to final product: "He was just blown away by his own performance. He said, 'Can I see it again?' So he was really, really thrilled."