According to ComingSoon.net, Derek Mears has been cast as Jason Voorhees in New Line Cinema and Platinum Dunes' new Friday the 13th movie.
Mears recently starred in The Hills Have Eyes II and has done stunts for the Pirates of the Caribbean films, as well as the upcoming Indiana Jones and the Kingdom of the Crystal Skull.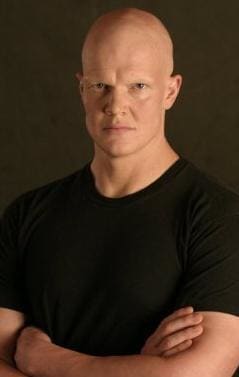 All Derek Mears needs is a hockey mask and he's ready to play Jason Voorhees.
Ken Kirzinger last strapped on the Voorhees hockey mask in Freddy vs. Jason.
The next Friday the 13th film, which also stars Jared Padalecki, is scheduled for a release on February 13, 2009.