Eric Dane - best known for his role on Grey's Anatomy - will be starring alongside Owen Wilson, Jennifer Aniston and Alan Arkin in Marley & Me, Fox 2000's adaptation of John Grogan's bestselling novel.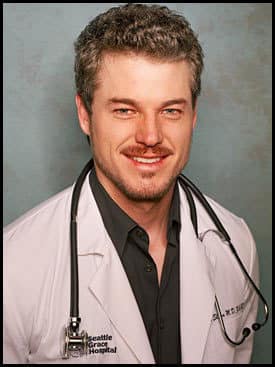 Wilson will play the ambitious reporter who moves with his wife (Aniston) to Miami for a newspaper job. According to entertainment trade Variety, Dane will play the journalist's best friend, who suggests that the reporter adopt a puppy as a substitute for the children his wife wants to have.
Dane's last movie was X-Men: The Last Stand.