As we get closer and closer to the May release date of Indiana Jones and the Kingdom of the Crystal Skull, questions about the film are buzzing.
And Entertainment Weekly is doing its best to answer a few of them. In a recent feature, the magazine responds to a few rumors, such as...
Are the Crystal Skulls alien artifacts?
Like the Ark of the Covenant in Raiders of the Lost Ark and the Sankara Stones in Temple of Doom, the skulls (there's likely more than one, despite the singular in the title) are the supernatural MacGuffins â€" the powerful thingies that everybody's chasing. (Some think the Ark will turn up again too.)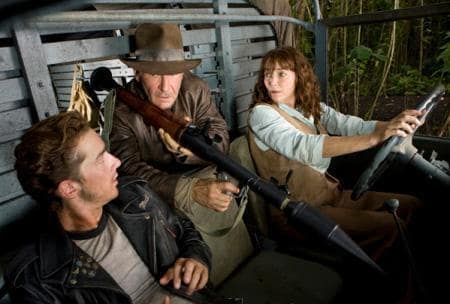 From what little the filmmakers have spilled, the skulls sound otherworldly in origin, while fan speculation has it that those who covet them believe they grant psychic powers.
Read through other Indiana Jones questions now.