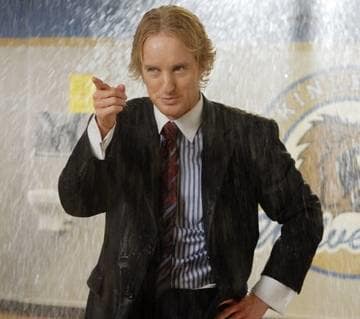 Hilarious director Judd Apatow recently spoke with MovieWeb about the upcoming Owen Wilson comedy,
Drillbit Taylor
. Here's an excerpt:
Who are some of your favorite on-screen bullies, and did you pull anything from them and reflect that back into this film?
Judd Apatow: Matt Dillon. His first couple of film roles were as a bully. I loved him in My Bodyguard. He was really charismatic and handsome, and terrifying all in one. I also love the bully in Three O'Clock High. The Phil Joanou movie. My buddy Paul Feig was an actor in that film. He was the creator of Freaks and Geeks.
I remember when I first met Paul, he told me he was in Three O'Clock High, which had just came out. This was the most exciting thing that I had ever heard. That he played one of the kids in Three O'Clock High. But other than that, I don't know. I'm not sure. I think Alex Frost, who plays the bully in this, and he is in this new movie Stop Loss, is a great actor. He is both scary and funny.
We also have Josh Peck from the Drake & Josh show on Nickelodeon. He plays the other school bully, and he is a pretty funny kid. He does some interesting, demented stuff in this movie.
Read the full interview with Apatow now.