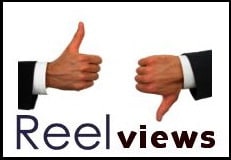 Chapter 27
is an independent film that just saw limited release today.
Chapter 27 tells the story of the murder of rock icon John Lennon by Mark David Chapman. The movie stars Jared Leto with a lot of extra weight and Lindsay Lohan.
Just what did the critics think of this film?
Don't hammer this film for trying to get inside the head of Mark David Chapman before he shot John Lennon outside the rock legend's New York apartment on December 8th, 1980. Hammer it instead for failing to do so with any depth or insight. -- Rolling Stone
Even if you are only moderately curious about the events that led up to the pointless death of a musical icon, I think you'll find it a film of arm-twisting fascination -- New York Observer
In order to play John Lennon's assassin Mark David Chapman, actor Jared Leto gained some 70 pounds. Seemingly following his lead, the pic itself is heavy, lethargic, and exasperating. -- Variety
Chapter 27 is a smart attempt to distill the twisted psychology and motivation of Mark David Chapman, which we've all superficially gleaned through mass-media reports and intermittent updates on Chapman's incarceration. -- Hollywood Reporter