Stop Loss
starring
Ryan Phillippe
was released in theaters today.
Stop Loss is a story about a Sgt. Brandon King's return from the Iraq war.  As he attempts to readjust to life after war, the army tries to bring him back via the United States military's Stop Loss policy.
What did the critics think of this war movie?
In some ways, there is a grim, accidental timeliness in the release of Stop-Loss, which focuses on the ordeal of American soldiers in and out of combat -- New York Times
It's a remarkably entertaining movie, thanks in part to a first-rate cast and a director who knows you can't make a point without calling everyone to attention. -- Washington Post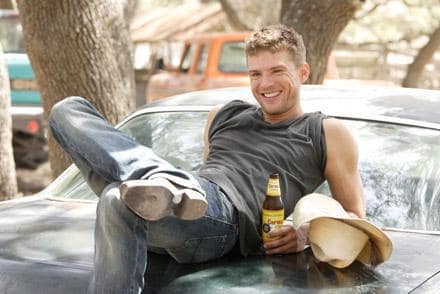 A wildly uneven drama, by turns sincere and synthetic. -- Variety
Even when the script slips into sentiment, [director] Peirce sticks with her troubled, questing soldiers, and through this raw and riveting movie, they stick with us. -- Rolling Stone