Mummy: Tomb of the Dragon Emperor director, Rob Cohen, gives us some updates on the latest installment of the Mummy franchise on his blog.
Here's a small excerpt:
There's more good news on "The Mummy" front: I have shown the film to the exec's at Universal and they are through-the-roof ecstatic. We screened a few weeks ago for all the relevant department heads (home video, distribution, foreign, p.r., marketing, etc.) and the reaction was unanimous. It's running around 1 hr. 53 minutes and, daily as we hone, it's taking its final shape. The studio has been very collaborative and supportive. You know they love it when they ask you if you need any more money to enhance the visual effects budget!!! Are there more shots that I want to do but didn't have the money to do?!!! Of course, the answer is yes; there is never enough to entertain the audience in any film. That kind of support from Chairmen Marc Shmuger and David Linde, President Donna Langley, and V.P.'s Jeff Kirschenbaum and Erik Baiers is rare in Hollywood so I am very pleased all the way around.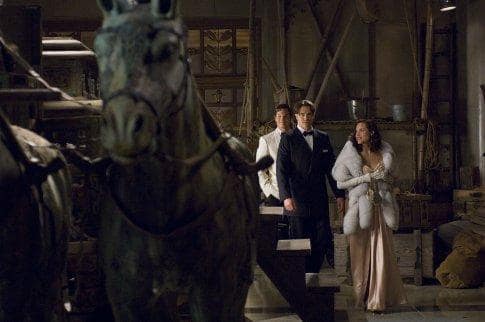 Cohen goes on to to talk a lot about what's keeping the movie in post production so long. You can read the full blog entry.