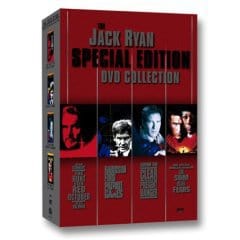 Looks like
Spider-Man
director Sam Raimi is hooking up with Paramount Pictures to bring Tom Clancy hero Jack Ryan back to the big screen.
According to Variety, Rami will develop and direct a series of new movies centering on the CIA analyst character that was played by Alec Baldwin, Harrison Ford, and Ben Affleck over the course of four films from 1990 to 2002.
Variety adds that the studio may opt to set the film in the present day, with a global threat triggering the action. This would seem to indicate that the movie won't be based on an existing Clancy novel. Now, let us know:
Who do you think should take over the role of Jack Ryan?