Smart People comes out in a little more than three weeks.  The comedy stars Dennis Quaid as a pompous professor who suffers from a concussion and ends up falling for his E.R. doctor played by Sarah Jessica Parker.
Smart People also stars Ellen Page and Thomas Haden Church.
Today, we'd like to present you with the movie's movie poster.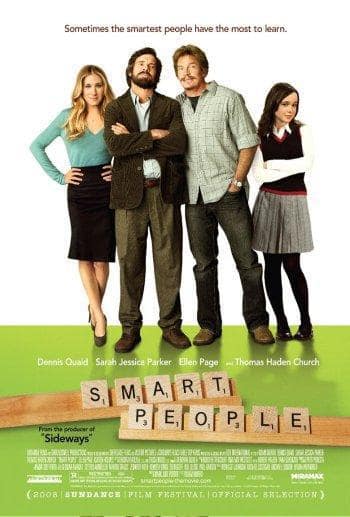 As usual, as soon as the movie comes out we'll have reviews, pictures, and quotes ready for you.