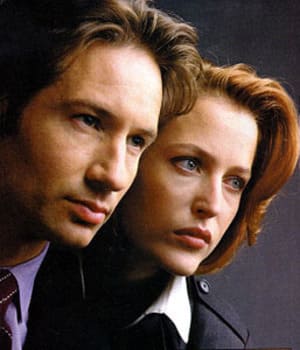 Days after The
X-Files 2
finished shooting in Vancouver, the cast and crew held a press conference in that city.
David Duchovny, for example, said - perhaps jokingly - that he and Gillian Anderson staged their full-on kiss in the movie, a photo of which has appeared on sites across the Internet.
As for spoilers being leaked and journalists following the movie around from shoot to shoot, creator Chris Carter said:
"It's been a two-way street. To tell you the truth, I would like to make the movie secretly and put it out there on July 25, have everybody get a gift they could open."
Duchovny finished work late the night before and was catching a plane to Los Angeles yesterday. The rest of the crew were to finish by week's end. The movie is a stand-alone story unconnected to the series' ongoing conspiracy thread, but beyond that they're not saying much.
"We're not doing an exercise in nostalgia to appeal to the fans of the show," said co-writer and producer Frank Spotnitz. "We saw this as an opportunity to introduce the characters to people who may have been too young . . . It has a reason for being, even if there'd never been a television show before."