Our thanks to Screen Rant for the following Star Trek spoilers.
We still don't know the full name of J.J. Abrams' remake of this classic franchise, but we do know the following details on the film:
The film will be rated PG-13.
The release date was pushed back to summer 2009 because Paramount wants it to be a summer blockbuster.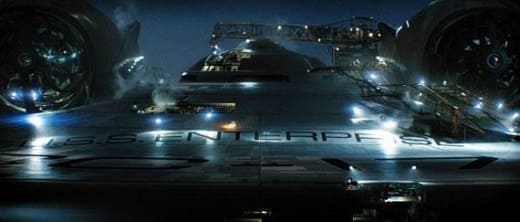 The intent was to re-invent the Star Trek franchise; hence, the return to the beginning of the adventures of the U.S.S. Enterprise crew
The Enterprise will be assembled in space, although parts of it will be assembled on Earth.
Originally, Steven Spielberg read the script and talked to J.J. Abrams about directing it. Abrams mentioned it this pep talk his wife, who helped talk Abrams into the final decision to take on the major project.