Brett Ratner is in negotiations to direct a remake of The Incredible Shrinking Man. Brian Grazer is producing the project, which has Eddie Murphy attached to star, according to The Hollywood Reporter.
An updated version of the best-selling novel and 1957 sci-fi classic starring Grant Williams, The Incredible Shrinking Man will be taking the comedic approach to the fantastical material. It's set to tell the story of a famous Las Vegas magician (named Scott Carey) who is put under a spell that causes him to shrink.
He must find a way to reverse the spell before he gets so small that he disappears. We'll ignore the obvious joke here that many movie goers probably wouldn't mind of Murphy - the man who dared to make Norbit - himself disappeared from the big screen.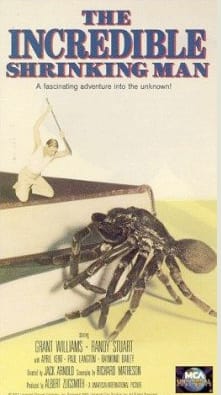 The movie poster for the original version of The Incredible Shrinking Man.