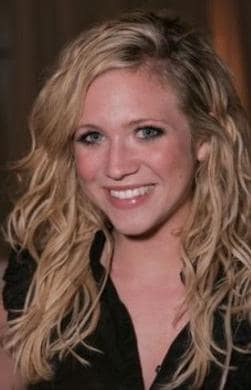 We all hated the prom, right? Expectations simply can never be met on what is billed as the most important event of your young life.
In the new horror film Prom Night, though, this is especially true. Star Brittany Snow recently talked about the flick with MoviesOnline.ca...
MoviesOnline: You've transitioned from soap operas to movies and now a horror film, is there a genre of this medium you'd like to pursue or get more into?
Brittany Snow: Yeah. I think it really depends. I think it's just about the project. I'm not partial to film or television, it's more about the characters you play and who you work with. I look for a challenge and the opportunity to work with great directors or producers.
So if that is it in television then I would take that route. Right now I am pursuing film because the characters available in my age range have a lot more going for them. I would never say never to anything.
MoviesOnline: We noticed that three of your recent roles deal with racial issues. Do you think it's important for you to take on those subversive roles? Are you saying something to the audience?
Brittany Snow: I think that people are smart enough to realize that when I'm playing a character it doesn't reflect my personal beliefs. I play a Nazi on Nip/Tuck, and obviously I don't believe in that. I look for roles that challenge me and make me explore the psychology of another person and what they believe. It's up to people to decide what they believe in. I like playing different characters with different beliefs, and who have different ideals and understandings of things.
MoviesOnline: Are you a fan of horror? and why did you choose Prom Night?
Brittany Snow: I am a fan of horror films. It's funny because I was very hesitant to do this as I wanted it to be a good choice for my career. I'm very picky about what I do. I was happy it wasn't a remake, because there's a lot of that lately. I also loved the director Nelson McCormick.
This was also the first project where I had a big part of creating the movie overall, I got to help create the script and got to share my ideas on clothes and music, and that was a really cool thing to be a part of. The script turned out to be something good for my age range. And it's not a gory movie; it's more about the psychological side of horror.
Read the full interview with Snow now.