MoviesOnline recently spoke to Christa Campbell about her role in Day of the Dead, coming to DVD on April 8.
In this modern update of the George Romero classic, a group of scientists, military personnel and civilians find themselves banding together in a military bunker to battle against the relentless undead. Campbell stars as Mrs. Leitner, a woman hiding from zombies at the local radio station with four other civilians.
How did your role in Day of the Dead come about?
Christa Campbell: I met Jeffrey at Lions Gate. He told me he was involved with the film, and I wanted to be involved with it. So I tracked down Steve Miner since I knew I had to be in this movie. When I met Steve it was great, he loved me, so they actually rewrote the part to suit me better.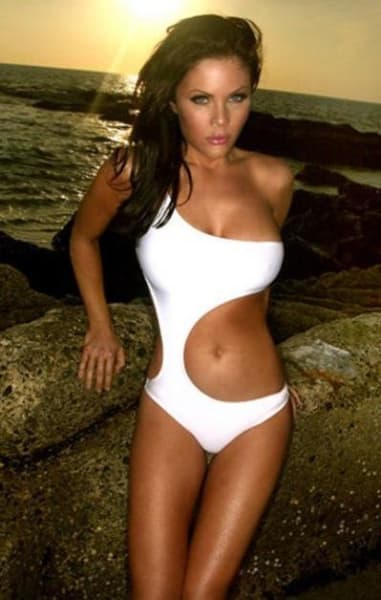 How comfortable are you with gore?
Christa Campbell: I'm very comfortable with it. That's the exciting part of making a horror movie; to actually be able to do things, like turn into a zombie or fight someone. It's boring when you just come on screen and say a couple of lines, or have to sit around and cry.
What would you say has been your most challenging role to date?
Christa Campbell: Most challenging role â€" I don't know. I had to do a lot of fighting in Day of the Dead. The make-up, and getting over the ego of not looking hot in this movie was a bit of a challenge, but it was also a big part of why I wanted to do it.
I had to realize that as a zombie I am not looking hot and I just have to embrace it now. I wanted to reach out and show that I could play a character that isn't hot, and someone who wasn't afraid to show some edge. So I'd say that the zombie part was the hardest.
Anything outside of Day of the Dead?
Christa Campbell: I just finished a movie called Finding Bliss. It's a comedy about the porn industry. We all have nude scenes in the movie including Leelee (Sobieski). It was completely necessary for the story. But sometimes we'd all sit around and be like, did we just film that? Are we going to regret this in a week?
We were joking around about it a lot. But when you trust the director and know they have a vision and have a comfort in the dynamic and why you're doing it, then you're willing to take that risk.