We're guessing this means reports of Amanda Righetti being cast as the female lead for the next Friday the 13th movie were false. Sorry for the tease, OC fans.
The Hollywood Reporter is stating that little-known actress Danielle Panabaker has been cast in the role instead. She joins a cast that includes Jonathan Sadowski, Travis van Winkle, Aaron Yoo and Derek Mears (as Jason).
The film is scheduled for a February 13, 2009 release.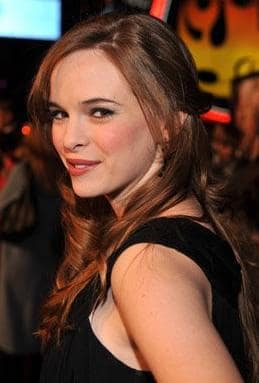 Panabaker will portray the adventurous, athletic girlfriend of van Winkle, who plays a rich alpha male type that gathers everyone together.
She most recently appeared opposite Kevin Costner in Mr. Brooks. We'll try not to hold that against her.