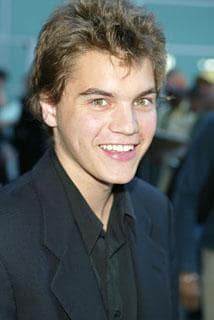 While movie goers can hardly wait for Emile Hirsch's next film, a rebooting of the
Speed Racer
cartoon, the young actor is equally excited for a flick that possess a few less special effects.
"I just did this film called Milk with Sean Penn and Gus Van Sant about Harvey Milk," Hirsch recently told MTV, providing early details on what many are already calling this year's Oscar movie to beat. "I think it's going to be a really good film."
In the the current, politically charged climate, Milk may receive extra attention when it comes out in November.
"Not many people know the story yet," said Hirsch, who plays real-life gay activist Cleve Jones, of of California's first openly gay elected official.
"Milk represented change for a lot of people, and was a catalyst to that," Hirsch concluded "And his eventual assassination similarly mirrored Martin Luther King."