We're excited enough to find out that an Austin Powers 4 is even in the works.
Now, we hear that super model Gisele Bündchen - who has played roles in The Devil Wears Prada and Taxi - is being considered for the female lead in the film. The gorgeous girlfriend of Tom Brady would follow in the footsteps of Elizabeth Hurley, Heather Graham and Beyoncé Knowles if this turns out to be the case.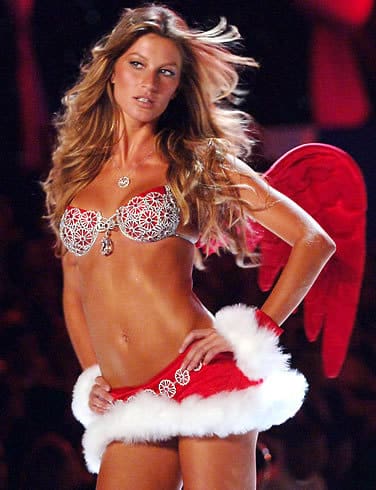 Reportedly, the Brazilian beauty already has been given the script; her agent will meet soon with Mike Myers and director Jay Roach.
Myers' next comedy, The Love Guru, comes out on June 20.
Gisele, meanwhile, is coming out of her bra in pretty much every picture of her. Damn you, Tom Brady.