Most of the story lines of Indiana Jones and the Kingdom of the Crystal Skull are still secret - but Harrison Ford recently told USA Today the movie will try to give new perspectives on his globe-trotting, fist-fighting archaeologist.
"He's a guy who is pretty clear from the beginning," Ford said. "He has not changed so much between films. But we've learned more about him, through various plot devices, such as the introduction of his father. And we'll learn something more about him in this film. I think it's required. If you're going to bring back a character, you'll have to supply the audience with something more and different. "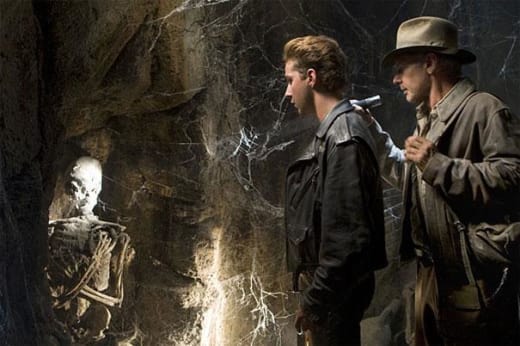 Ford added that "the adventure is very, very important. But it's interesting to discover a facet of the character that perhaps you hadn't explored before."
Such as his age. Yes, even Indiana Jones must grow old, as the character's development in life will reflect that of the man portraying him in Indiana Jones and the Kingdom of the Crystal Skull.
"I think it's an interesting element to take advantage of," Ford said. "Clearly, it's another challenge that he faces."
Somehow, we think he'll overcome it.