We were likely to see Jennifer's Body when it came out no matter what. Produced by Jason Reitman and penned by Juno scribe Diablo Cody, it ought to be a fun-filled flick.
After Reitman went on the Howard Stern radio show earlier this week, however, we absolutely cannot wait for the movie to come out.
Reitman told Stern that Jennifer's Body star Megan Fox will be appearing topless (!) in the film for a scene in which she lures some unsuspecting (and, apparently, very lucky) dude into the woods with her.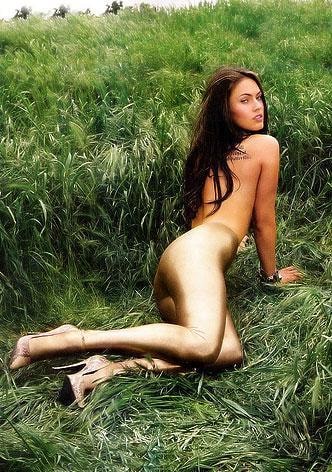 Reitman did state that Fox's breasts are being covered by hair... but we pretty much stopped listening after the words "Megan Fox topless" came out of his mouth.
Jennifer's Body is currently shooting in Canada, with Amanda Seyfried, Adam Brody and J.K. Simmons co-starring along with Fox.