Sorry, Rush Hour fans: Jackie Chan and Chris Tucker are rumored to be reuniting, but it won't be for a fourth installment of that surprisingly popular franchise.
"It's like two days ago when Chris Tucker called me. We sat down and decided we want to do another movie. Not a Rush Hour - something new," Chan told MTV.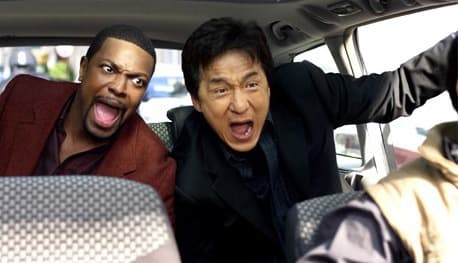 It's unclear what the new film will entail, but Chan said he and Tucker "shook hands" on a deal and were will looking for a "middle man" to force them to get together.
Chan will next be appearing oppositie Jet Li in martial arts movie The Forbidden Kingdom.