We're trying not to get too excited about this yet, but Entertainment Weekly has learned that Matthew McConaughey has been offered the role of Thomas Magnum in Universal Pictures' adaptation of Magnum P.I.
The movie, of course, would be based on the 1980s TV show that starred Tom Selleck. For those too young to remember, the character is a former Navy Seal turned reluctant detective. Certainly seems a perfect match for the laid-back actor.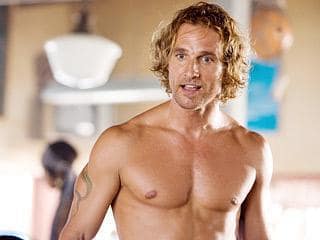 McConaughey, reportedly, is reading the script from writer/director Rawson Thurber (Dodgeball) and will decide shortly.
Would you pay to see him in the role of Magnum P.I.?