As if we needed further evidence that Miley Cyrus owned the universe, the teen queen's movie debut - her "Best of Both World" concert film - dominated the box office earlier this year.
Now, the young singer/actress has opened up to MTV about the next Hannah Montana movie.
"[She's] going to Nashville," Cyrus said of the still-untitled flick which begins filming April 12.
Miley, who is the daughter of country crooner Billy Ray Cyrus, is originally from Nashville. She moved to Los Angeles years ago to pursue stardom as the character of Hannah. We'd say it's worked.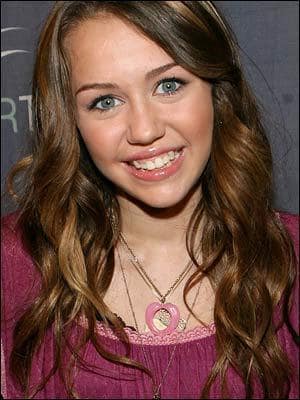 As for the upcoming movie, Cyrus said her actual self will shine through a lot.
"It's showing more of the Miley side of life," Cyrus said of the highly anticipated film, which will be released in 2009. "More of the normal girl kind of figuring herself out type thing. It's going to be really cool, really funny."
And really money-making.