As presidential candidates debate the issues, film maker Morgan Spurlock reminds them - and us - of an important question:
Where in the world is Osama Bin Laden?
So asks Spurlock's new documentary, which opens tomorrow. As outlined in The Los Angeles Times, Spurlock traveled to Pakistan, Afghanistan and several other nations of the Muslim world in order to answer this pressing inquiry.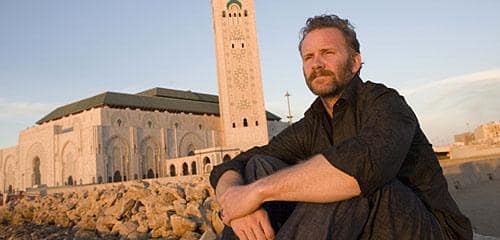 Since the making of his previous hit, Super Size Me, Spurlock has married Alex, his vegan girlfriend in that film; the couple has a 16-month-old son, Laken, which the director says helped propel Where in the World Is Osama Bin Laden?. He asked himself, "what kind of world am I bringing a kid into?"
"I knew where we would start, but I didn't know where we'd end," Spurlock said. "What we knew was that I'd come home and hopefully everything would be fine. And we'd have a baby."
Read the full L.A. Times article on Spurlock now.