Neil Patrick Harris recently sat down with ReelzChannel. The How I Met Your Mother star talked about how the original Harold and Kumar adventure changed his life.
"It radically changed my career, I think," he said. "I was actively seeking out smaller interesting plays and dramatic movies, and sort of leaning towards a Philip Seymour Hoffman-y kind of vibe for my career.
And the comedy was so forceful in [Harold & Kumar Go to White Castle] that I think it spun my trajectory into a more mainstream comedic way that I wasn't looking at, and I'm incredibly grateful for. I don't think How I Met Your Mother would have happened had the first movie not come out."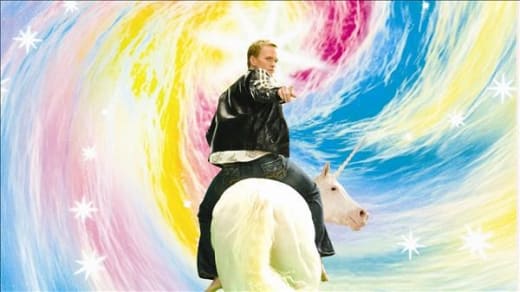 Harris added that comedy such as Harold & Kumar Escape from Guantanamo Bay is a challenge, but it's one he welcomes.
"Comedy I find way more difficult than drama," he said. "Comedy is much more subjective. What I might find funny, the audience might not find funny. Or, even once removed, what I find funny the editor might not find funny. And they might choose the reaction shot from Take 4 with my line from Take 1 with my next line from Take 7, and then all of a sudden the timing that I was trying to do does not come across.
You have to be really conscientious of how you're playing it and give them good moments and trust that they will use them."