It's unclear at the moment if The Dark Knight will set any sort of box office record this summer.
But we're pretty sure it's set a record for most movie posters for one film. Here's the latest, one being circulated mostly around Great Britain: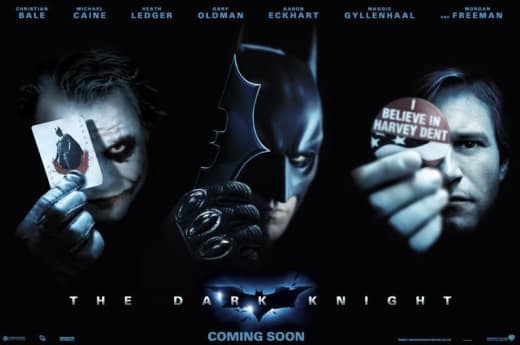 Here are a few thumbnails of other The Dark Knight movie posters so far. Click on each now for a larger version...