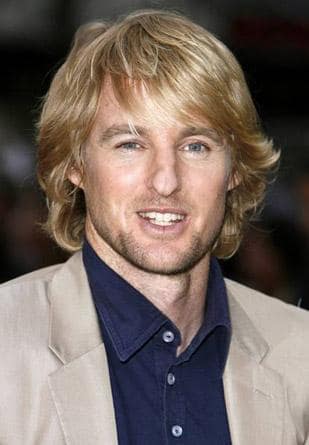 We're choosing the hilarious Owen Wilson for our fourth installment of Reel Movie Stars. If you can't tell from our choices of
Will Ferrell
, Luke Wilson, and
Vince Vaughn
, we're doing the Frat Pack, one member at a time.
Wilson made his film debut alongside his brother Luke, in Wes Anderson's first movie, Bottle Rockets. However, Owen's career took off thanks to his role opposite Jackie Chan in Shanghai Noon in 2000.
Ready for some cool facts about everyone's (or at least second) favorite Wedding Crasher?
His trademarked bump in his nose is from being broken twice: once in a fight and once in a football game
Only member of the Frat Pack to be nominated for an Academy Award (his was for co-writing The Royal Tennenbaums)
Has been in nine movies with Ben Stiller: The Cable Guy, Premanent Midnight, Heat Vision and Jack, Meet the Parents, Zoolander, The Royal Tenenbaums, Starsky & Hutch, Meet the Fockers, and Night at the Museum
Has been romantically linked to Demi Moore, Sheryl Crow, and Kate Hudson
Majored in English at the University of Texas and is only 2 classes short of graduating
Co-wrote Wes Anderson's first three movies, Bottle Rocket, Rushmore, and The Royal Tennenbaum
Has been in every Wes Anderson movie if you count appearing in photographs in Rushmore
Now that you're an expert in Owen Wilson trivia, be sure and memorize his bio and filmography, the best Owen Wilson quotes, and check out these pictures of the Butterscotch Stallion: