The details of Sex and the City: The Movie have been guarded closely. All we can say for certain about the film is that it's due in theaters on May 30.
However, director Michael Patrick King has told Entertainment Weekly that Fergie just recorded the film's opening sing.
"It's called 'Labels & Love,'" he said. "It's an entirely new song with lyrics, but it has the Sex and the City theme as the DNA â€" on steroids."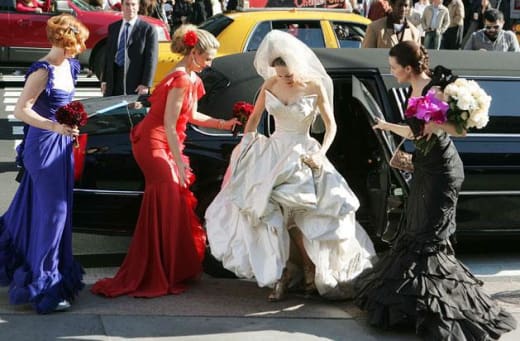 Moreover, since this is a film about mouthy divas, Jennifer Hudson (who plays Carrie's assistant), will lend her pipes to the ballad "All Dressed Up in Love." It was written by MC Jack Splash and Gnarls Barkley's Cee-Lo; it plays during the end credits.
"She sings it like nobody's business," said King.