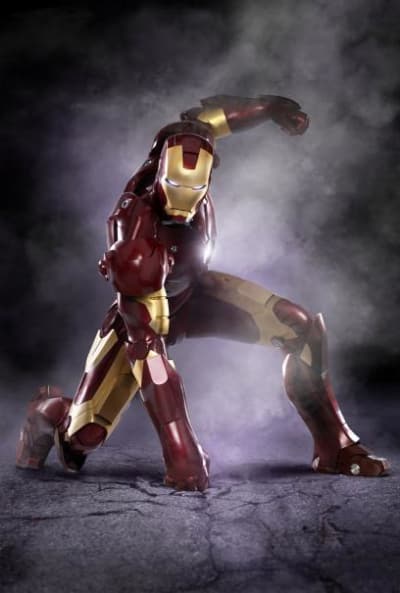 Movie goers will recognize Shaun Toub from roles in films such as
Bad Boys
,
Crash
and, most recently,
The Kite Runner
.
In May Toub's face will become even more well-known when he graces the big screen as the character of Yin-Sen in the long-awaited Iron Man. Movie Web recently talked with the actor about the project:
When you signed on for this role, how familiar were you with the comics and what kind of research did you do?
Shaun Toub: Well, beforehand, I didn't know much about it, but when I was offered the role, I tried to dig up as much as possible. I remember something from my childhood in Iron Man comic books. I tried to dig up as much as possible, not that there's a lot out there, but I was able to get something. It's interesting that the information on the web was so different than what I thought my character might be like.
I didn't want to do too much research because I didn't want it to influence me so much. I knew this was something that I had to create, because there wasn't much on paper and we were running against the clock, so I was trying to let my mind be free. It's just the way I work. It's hard to come up with characters, but it happens sometimes. It's interesting.
What can you tell us about your character Yin-Sen, and how it might differ from the comic book?
Shaun Toub: Yin-Sen is a very important character for Iron Man. He's basically responsible for saving his life and also sent him on his journey. He's a very pivotal character to the Iron Man story. He helps actually create, he has a hand in the creation of Iron Man. I don't want to give away too much, obviously.
Read the full interview now.