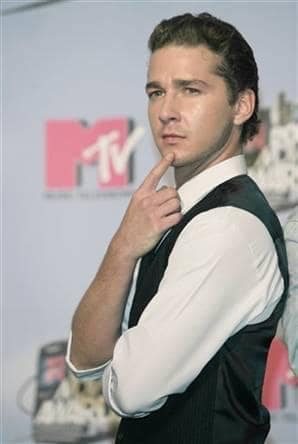 Shia LaBeouf injured himself during the filming of
Indiana Jones and the Kingdom of the Crystal Skull
.
"I pulled a rotator cuff in my hip," LaBeouf told MTV. "It's the only time in my career I've ever been injured. What happened was, because the injury got worse and worse as the movie went on, I pulled my groin also. [The groin] is not a good thing to have anything happen to."
Don't worry, though, fans: the young star will be fine in time for the summer, when filming on a certain, much-anticipated sequel begins.
"We're gearing up for [Transformers 2] in June," he said.
As for what he'd like to see out of his robot friends, Shia has just one request: "It's got to be more badass. It has to be."