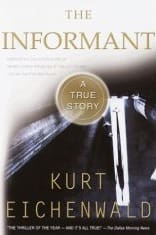 A slew of comic stars have signed up to appear in Steven Soderbergh's dark comic thriller
The Informant
.
According to The Hollywood Reporter, The Soup host Joel McHale (who we adore), Scott Bakula and others are set to star opposite Matt Damon in the film.
Bakula and McHale, who is in final negotiations, will play FBI agents working with agri-business insider Mark Whitacre (Damon) to stop a price-fixing scam. The film is based on Kurt Eichenwald's 2000 best-seller "The Informant: A True Story."
Other new cast members known for their comedic turns are Mike O'Malley (Yes, Dear), Andrew Daly (Semi-Pro) and Melanie Lynskey (Two and a Half Men).
The Informant is due out in 2009.