Smart People opens this week. The romantic comedy stars Thomas Hayden Church, Dennis Quaid and Sarah Jessica Parker.
All three stars sat down with ComingSoon.net last week to discuss the movie. Here are highlights from the interview:
CS: Can you talk about the other physical aspects from the beard to the walk, it seems like a lot is going on even before you speak? Can you talk about building the character physically?
Quaid: Yeah, I wanted him to have a look to him, very sedentary, someone who is sort of like a sleepwalker or somebody who is emotionally dead in a way and had been for quite some time. Unkempt. I didn't have time to gain the weight so I just put on a fat suit every day, and actually, putting it on is like having the weight on.
It's hard on your back and it changes the way you walk, and the beard is really kind of a protective defense with him in a sense, to hide from the world, or to appear to be very smart.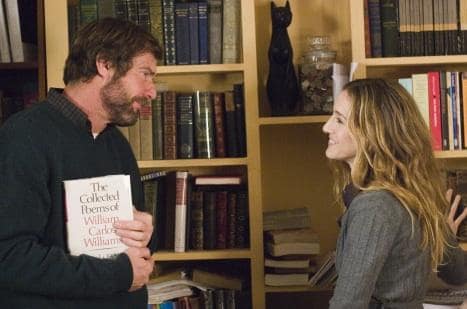 CS: Sarah, what's the difference between working on a small independent film like this over a major production like the Sex and the City movie where you're not only acting but producing as well?
Parker: Well, sometimes the difference is what might seem like a disadvantage actually. I personally like we had a less than luxurious schedule on this movie. I think they said it was 29 days, and I actually do like that kind of speed.
Big movies tend to have very generous schedules and generous budgets, and you end up doing things over three and four days that you know can be done in an afternoon or a day and a half, and you just think of all the money flying out the window and all the energy that dissipates over the day while you wait and then just producing responsibilities, 'cause both these gentleman know them well, they just change your responsibilities.
They change your burden on the set. I love the burden of producing, I love it, but I'm one of eight kids, so it's very much like the chaos of my life, but it's also very nice to be a hired actor and to have no responsibilities. I like both very, very much, but I will say that I really like the schedule of a movie that has constraints on it financially because you just keep moving.
CS: Can each of you talk about what you have coming up next?
Church: That's coming out? I have a movie coming out in September with Sandra Bullock - and I don't know what it's going to be called in September - when we shot it, it was called "All About Steve."
Read the full cast interview now.