Matthew Fox has already enjoyed the action figure treatment, courtesy of his role on Lost.
Now, when Speed Racer is released May 9, it will open up a new series of marketing opportunities for Fox and his character, Racer X. First up: an appearance in a Lego playset. Check it out: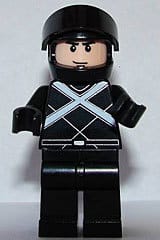 Check out other Lego-related characters from Speed Racer now.