Cinema Blend has published an interesting rumor regarding The Dark Knight.
According to that movie site, a scene has been deleted from the next Batman installment because it too closely reflects the unfortunate passing of star Heath Ledger.
Reportedly, the scene involves The Joker pretending to be dead, photographed in a body bag.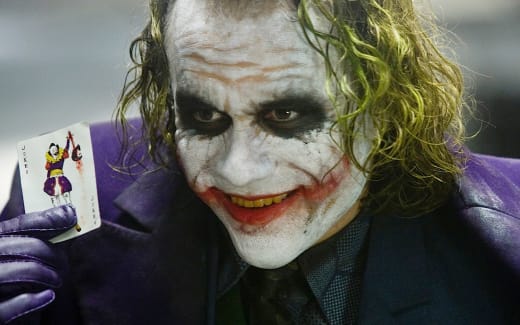 If this rumor is true, we think it's a mistake by producers. The Joker was Ledger's final performance. The best way to honor the actor is to showcase the role in its entirety. Don't panic and cater to overly sensitive, misguided, politically correct-minded people who can't differentiate between reality and fiction.
What do you think? Should The Dark Knight be edited down due to Ledger's death?