In this day and age of Internet buzz and gossip, it's difficult to keep any movie cameo a secret. So the makes of The Love Guru have found out.
The June 20th comedy features Mike Myers as the character of meditative self-help guru Pitka. He's hired by the Toronto Maple Leafs to settle the romantic difficulties of the hockey team's star player.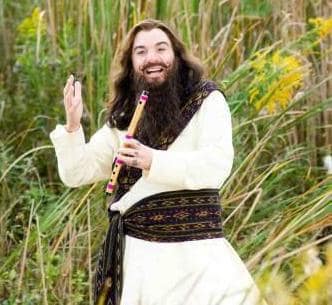 One surprise costar in the movie has now revealed to MTV the appearance of another: Jessica Simpson.
"When she needs help she comes to the love guru, Mike," said Verne Troyer, who plays a diminutive, mean-spirited hockey coach in the flick. "I don't want to tell you every one of [the cameos], but you're going to be surprised."
Although the actor formerly known as "Mini Me" in the Austin Powers franchise was eager to reunite with Myers, Troyer said that the day of Simpsons' cameo may have been the most difficult one he's ever spent on a set.
"That one day we had Jessica Simpson there, it was difficult for me and every other guy," he said, not needing to elaborate on why.