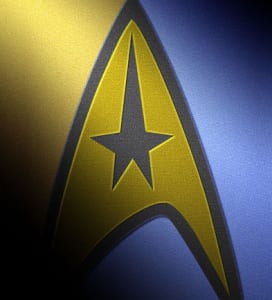 Following our last round of
Star Trek spoilers
, here's a new look at what you can expect on May 8, 2009:
The USS Enterprise NCC-1701 will be a major presence in the movie that will start out being commanded by Captain Pike and, later, by James Kirk.
The film is being described as "a starship adventure."
There's a Romulan ship commanded by Nero (Eric Bana).
Spock arrives in the past flying a Vulcan 1 time-travel ship.
There's another Federation ship with a big role called the USS Kelvin. The first officer of that ship? George Kirk (Captian Kirk's dad, we presume).