Iron Man can do more than just fly through the air. He can soar above almost all movies in history at the box office.
The super hero flick topped the box office with a $100.7 million weekend haul,; it has taken in $104.2 mil since its Thursday premiere, the second-best opening ever for a nonsequel (trailing only the original Spider-Man). It's the 10th biggest opening. Ever.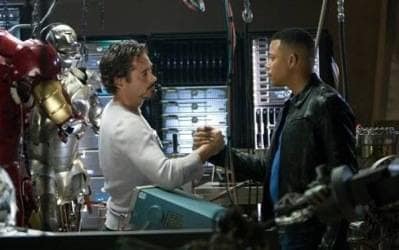 Patrick Dempsey's cliche-ridden romantic comedy, Made of Honor, came in second with $15.5 mil in its first weekend.
Rounding out the top five were Baby Mama ($10.3 million), Forgetting Sarah Marshall ($6.1 mil,) and Harold & Kumar: Escape From Guantanamo Bay ($6 mil).