A Cloverfield sequel? An Iron Man sequel?
Neither of these developments come as a surprise.
But we've just learned that cult classic Donnie Darko â€" the film that catapulted Jake Gyllenhaal to fame â€" is also set for a follow-up version.
Reportedly, the sequel will be called S. Darko, as director Chris Fisher had the following to say about the project, which will not be including Richard Kelly, the writer-director of the original:
"I am a great admirer of Richard Kelly's film and hope to create a similar world of blurred fantasy and reality."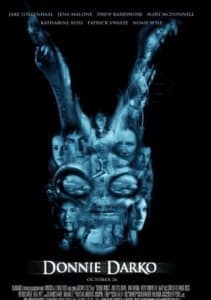 Picking up seven years after the original, the plot will follow Donnie's sister Samantha on a road trip to Los Angeles, during which she is plagued by a series of bizarre visions.
Daviegh Chase will reprise her role as Darko the younger, while Ed Westwick (Son of Rambow), Briana Evigan (Step Up 2) and Justin Chatwin (Dragon Ball) will also star.

Will you go see S. Darko?