Elizabeth Berkley and Briana Evigan have joined the cast of S. Darko, the sequel to cult classic Donnie Darko.
As reported by The Hollywood Reporter, Ed Westwick and Justin Chatwin also have role in the film, which stars Daveigh Chase, as she reprises her role from the original.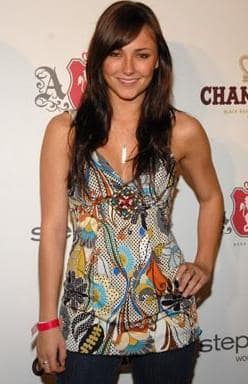 Look for Briana Evigan in S. Darko.
Here's a quick synopsis of the follow-up: Set seven years after the first film, it follows Donnie Darko's sister, Samantha, who, in dealing with her broken family, flees town with her best friend (Evigan) when they are plagued by bizarre visions
Berkley is playing a speed freak-turned-Jesus freak whose sentiments about ridding the world of its exponential sin are rivaled only by her infatuation with her dreamy pastor.
Evigan is best known for her starring role in Step Up 2 the Streets.