First, talk of a Fraggle Rock movie? And now a 21 Jump Street movie?
What year is this?!?
We certainly aren't complaining, though, as Jonah Hill is reportedly being considered for the big screen adaption of 21 Jump Street.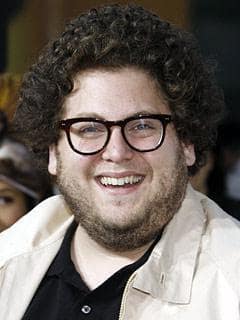 The Superbad star is in negotiations to develop a movie based on the 1980s TV show that starred Johnny Depp. Sony confirms the actor will, at minimum,  work on the screenplay and serve as executive producer.
The series, which ran from 1987 to 1991, centered on a group of young cops whose youthful appearance allowed them to work undercover in high schools and colleges, searching for troubled kids.