Earlier this week, The Los Angeles Times interviewed Mel Brooks, the co-creator of Get Smart, about the upcoming Steve Carell comedy. The director had nothing but praise for the film's star:
"It's got a good director, Peter Segal. Wonderful director. The writers were great. The producers were young and aggressive and smart. But the brilliance is Steve Carell," Brooks said. "To choose a guy who's right in the Don Adams groove. You couldn't get a better guy than Steve Carell. And yet he doesn't do Don Adams. He does none of his delivery. He just does Steve Carell."
Q: It seems like the premise is strong enough to have multiple interpretations of Maxwell Smart.
A: "It's the earnest stupidity of organizations like the CIA. I would say honest and earnest stupidity. They want to do a good job. But they don't hire enough [multicultural people]. They hire too many WASPs and they get too much white-bread thinking."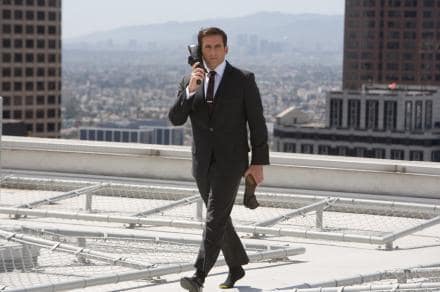 Look for Get Smart in theaters on June 20.