Nothing is definitive yet, but it appears that movie viewers could see Spider-Man 4 in theaters within the next three years. However, director Sam Raimi and stars Tobey Maguire and Kirsten Dunst have not officially signed on to the project yet.
According to IESB, Marvel's vice chairman Peter Cuneo told the press during a conference call last week that the future of Spider-Man 4 is "up to Sony" with the most likely release date for the film being in either 2010 or 2011.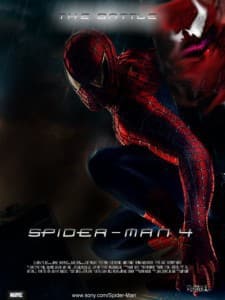 Cuneo added that Sony hopes to make Spider-Man 4 "within a reasonable timeframe" and that it "may be looking at some issues with the cast and so on, I think they have to make some decisions."
That's for sure. Would they really film the movie without Tobey Maguire and Kirsten Dunst?