Rumors floating around the release of the Sex and the City movie - sparked by comments Cynthia Nixon made - state that a major character will die in the anticipated summer release.
Specifically, talk has turned to the possible death of Mr. Big (Chris Noth) because, come on, none of the fab four will be perishing. That would truly be insane.
But director Michael Patrick King says the idea of killing off Big would be equally idiotic for the franchise.
"Kill Mr. Big? I would have been chased around the planet by women with torches," he joked to the Associated Press.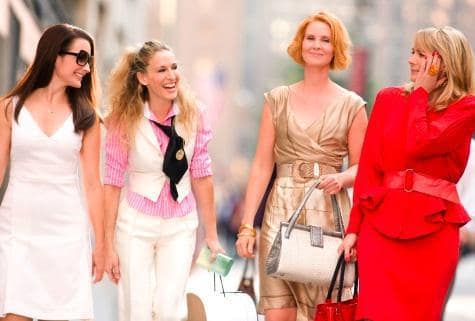 However, King did confide that he was looking to infuse some layers of melodrama into this film adaptation of the show; perhaps not as much as a darker drama would call for, though.
"My ultimate target," King said, "was to make our 'girlfriends' â€" in other words, our audience â€" happy. And I don't think Mr. Big dying would make them happy."
When pressed on the possibility of potential other deaths, the director seemed to hint at something: "It's a summer movie," he said. "Why would I want to kill anyone?"
Considering summer is the season for action-packed thrilled that involve many heart beats coming to an end, sounds like sarcasm to us - and another reason to go see Sex and the City: The Movie!