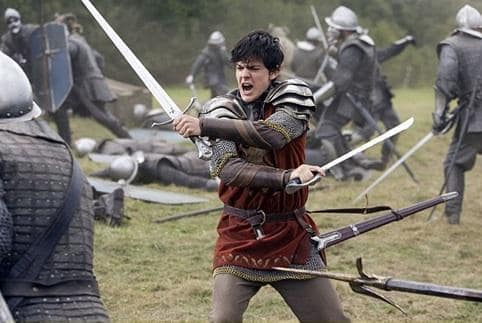 Mark Johnson has served as the producer on both films from The Chronicles of Narnia series: first, The Lion, the Witch and the Wardrobe; and now Prince Caspian.
He recently spoke with Comingsoon.net about the projects. Here's an excerpt:
In the first movie, I don't think we really see too much that it takes place during World War II. Was that it ever talked about to make them modern kids rather than setting it during the '40s?
No, we definitely wanted to keep the war alive, both of them, and in the first one, it's more important, because you want to believe that their father has gone off to war, which has a real impact on Edmond. You also want very much to feel as though you have these four kids who are somewhat powerless.
All of a sudden, they're in a war-torn world in which they're being shuttled off to the countryside and in effect hiding and then all of a sudden, they find themselves in a new world where everyone's looking to them to save the day.
The Chronicles of Narnia: Prince Caspian opens on May 16.