Rob Corddry has landed his first starring role. The former fake news reporter on The Daily Show will play the lead role in Project A.
According to The Hollywood Reporter, Corddry will star as the "A" in the venture, playing a man trained by the U.S. government as a Cold War experiment to become the world's biggest jerk. The script is written by Etan Cohen, one of the writers of Ben Stiller's upcoming Tropic Thunder.
"Ben and Stuart gave it to me to read years ago, and it's always been the first thing I ask my agents and managers about," Corddry said. "They've always said, 'Go open a movie first!'"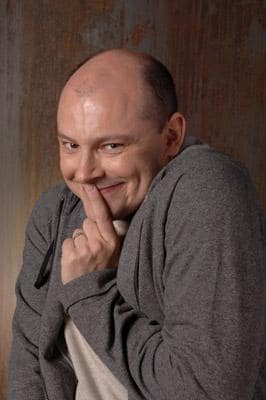 Corddry's big screen career is really taking off. He appears in Harold & Kumar Escape From Guantanamo Bay and What Happens in Vegas, both currently in theaters.
The actor said he's happy to reach the stage of his career where is being considered for larger roles.
"I'm slowly working my way up the ladder, starting from high school drama class," he said. "I am hoping this will break my cherry, as it were."
Only half-joking, he added, "I've never been higher than No. 3 on the call sheet."